Joe Root is seen as a possible replacement for Alastair Cook
ECB director of cricket Andrew Strauss says Joe Root's lack of captaincy experience will not harm his candidacy for the England job.
Root is seen as the leading contender to take charge of England's Test side, following Alastair Cook's decision to stand down.
The 26-year-old Yorkshire batsman is a key member of the England team in all formats and averages 52.80 in 53 Tests but has only captained a side 19 times.
However, Strauss hinted that Root's international experience could outweigh any such concerns.
Speaking to Sky Sports News HQ, Strauss said: "I think that is the reality in this day and age, it is very hard for England players to get a great deal of county captaincy experience.
England director of cricket Andrew Strauss admits he did not try to change Alastair Cook's mind
"There is only so much you can do to prepare for the job, and playing in the England set-up for a number of years, understanding the demands of international cricket, that is really important.
"The England captaincy is a significant challenge but a great challenge and a great honour for anyone."
The England Test side are not in action until the first of four Tests against South Africa in July but Strauss thinks the new man will be appointed before the one-day side head to the West Indies later this month.
"There is a process to go through," he added. "It would have been entirely wrong for me to have spoken to any other players about the England captaincy before Alastair decided to step down.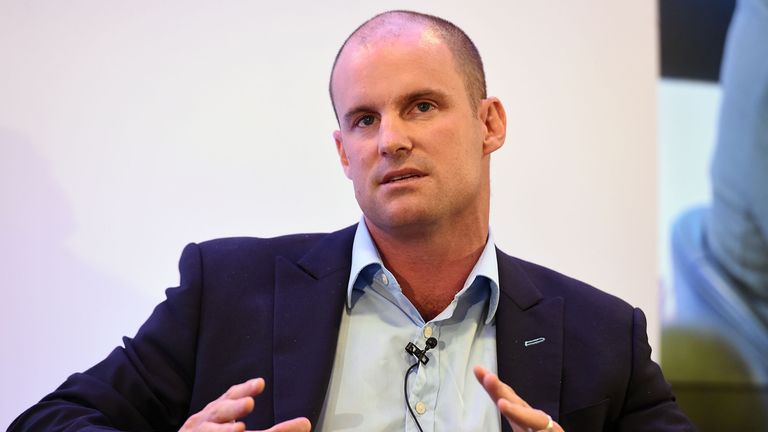 Strauss thinks Cook will go down as one of England's greatest captains
"Now is a chance for myself and the selectors and the coach to have conversations and get an understanding of who the right person is, what their philosophy is, and how they intend to take the England team forward, so that when we come to announce the new captain, we are clear he is the right man.
"We hope to be in a position to name the new Test captain before the team head off to the one-day tour to the West Indies on the 22 February.
"That gives the new captain time to get used to the idea. It is quite a nice gap and I think he will benefit from that time."
Strauss is adamant Cook should go down as one of England's finest captains of all time but said he did not feel that he should try to persuade the opener to stay on.
"It is important that I just say a huge thank you from myself and the ECB and English cricket generally to Alastair for all he has done," said Strauss.
"You only have to speak to the people under him to realise what an impact he has had on them.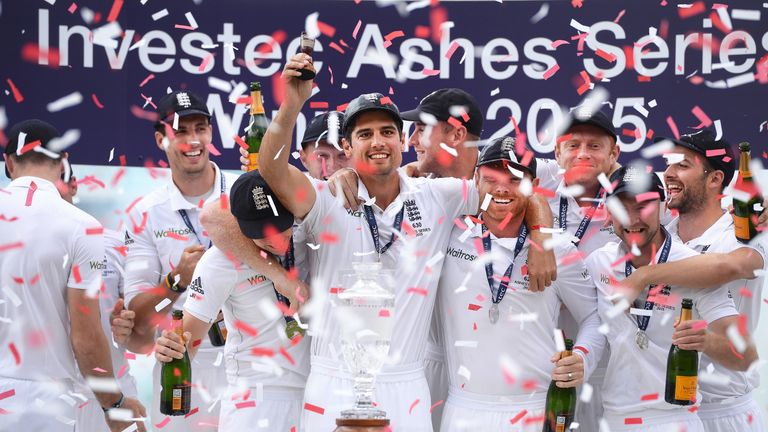 Alastair Cook and his England team-mates celebrate Ashes glory
"His record stands for itself, he has been England's longest serving Test match captain ever, at a time when the scrutiny on an England captain has never been greater.
"It has taken a huge amount of character and resolve to get through some quite turbulent times.
"He has that empathy with what people have been through. He really cares about English cricket and his team-mates, the support staff, and that is why he will be remembered so fondly by those he played with.
"I didn't think it was right for me to try and persuade him to carry on.
"As an England captain, I have been there myself, and you either know whether you have got it in you to carry on or you know deep down whether this is the time to step aside.
"I understand the decision and I really support it. It is an opportunity for someone new.
"We will remember some great times such as the 2015 Ashes. No one gave us a prayer and the work that went on, both on and off the field, was a huge credit to Alastair."